News
Hot Products
Contact us
Email: [email protected]
Phone:0086-13929992673
Address: Wufuwei Industrial Zone, Pingzhou Nanhai,Foshan City, Guangdong Province,China
How about working principle of emulsifying machine?
Author: JCT source: Datetime: 2016-09-14 11:46:34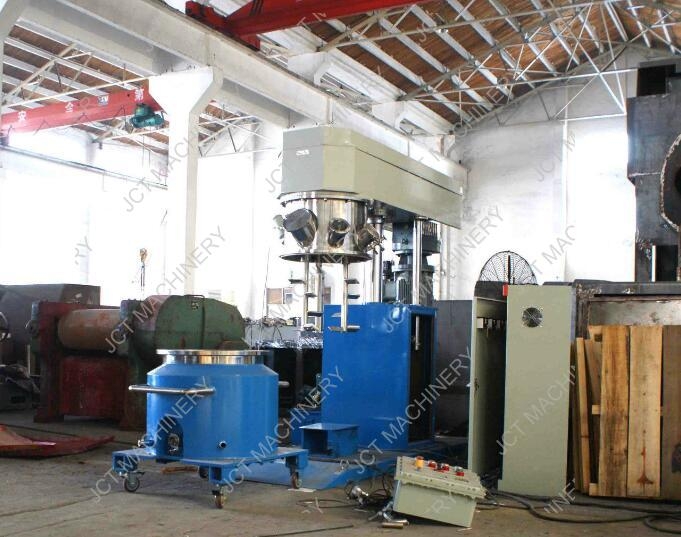 The emulsifying machine is also called planetary mixer, which belongs to chemical machinery,it\'s a new and multi-homomixer with many advantages, emulsifying machine is accepted by many client\'s good remark.JCT emulsifying machine is suitable for all kinds of soft creams, polymer gels etc.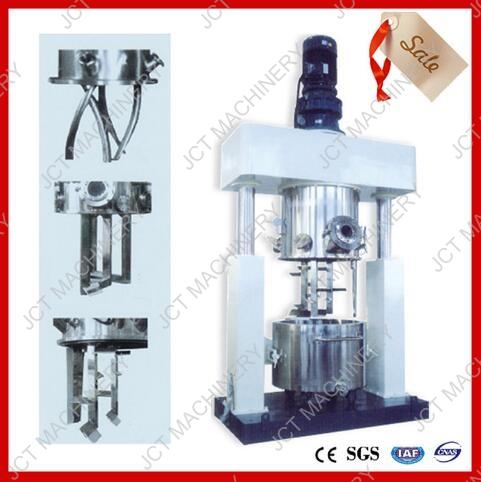 JCT emulsifying machine usually has two or three multi-hinged blades,its blaze revolution while also rotation, it makes the raw material action up to down and around.so that achieve a good mixed result in a short time. The cylinder wall of emulsifying machine is a vertical lathe finishing,and then with a large-scale automatic polishing process.it can ensure to scrap off the material into the cylinder wall when scraper rotates on the planet carrier.

JCT emulsifying machine is especially suitable for paste, high viscosity, high density materials dissolving, mixing, kneading and polymerization process,such as ink, adhesives, filling plastic ointment, paste material,grease,cosmetic etc.