News
Hot Products
Contact us
Email: [email protected]
Phone:0086-13929992673
Address: Wufuwei Industrial Zone,Pingzhou,Nanhai,Foshan,Guangdong,China
Let me tell you about silicone sealant manufacturing process
Author: JCT source: Datetime: 2016-06-27 09:57:26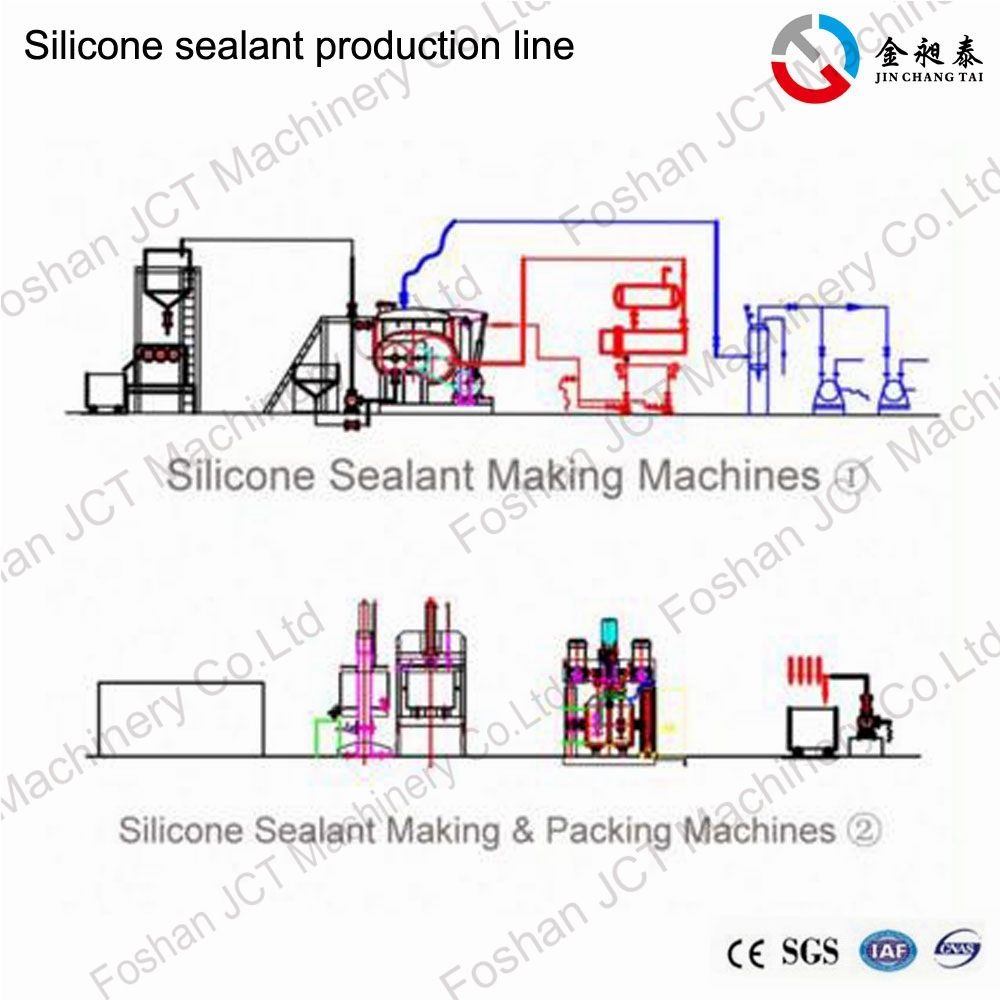 As for a silicone sealant machine manufacturer, we can provide some information about silicone sealant manufacturing process, it\'s about how is silicone sealant manufacturing, in addition, the silicone sealant manufacturing process can be divided into neutral and acid silicone sealant manufacturing process.

A. Basic material production system: Put the 103 glue and other material into the Kneading machine, operating with Heat transfer oil heating system and Vacuum system, mixing about four to five hours.

B. Basic material milling system: After the Basic material production system, use a Pump to transfer the material into the Three-roll milling machine, and get the semi-finished sealant.

C. Silicone sealant making system: Add other raw materials, colors and mix with the semi-finished sealant in the Dispersing Machine, and then stir more than one hour to get the finished silicone sealant.

D. Packing system: Using the Hydraulic Discharge Machine to press out the silicone sealant, and then packing by the Semi-rigid Tube Filling Machine.