News
Hot Products
Contact us
Email: [email protected]
Phone:0086-13929992673
Address: Wufuwei Industrial Zone,Pingzhou,Nanhai,Foshan,Guangdong,China
See clients come from Brazil discussed cooperation with silicone rubber machine suppliers
Author: JCT source: Datetime: 2017-05-26 14:42:55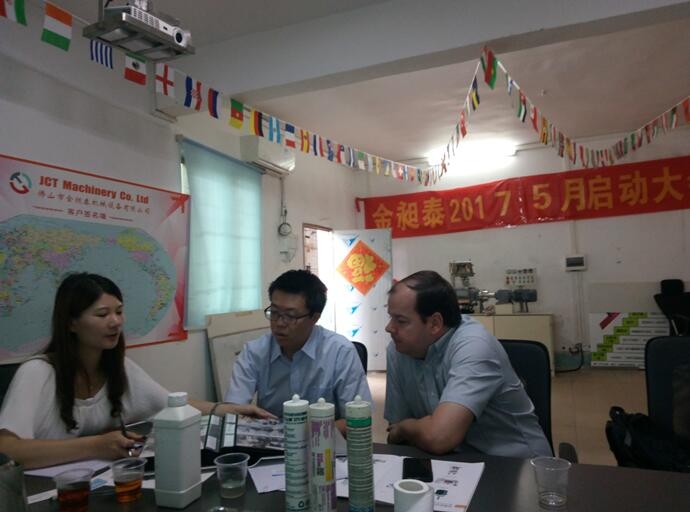 On May25th, 2017, our clients from Brazil came to JCT Machinery to discuss kneading machine and powerful dispersion machine which are used for liquid sealant production line. Let us come to learn something about it!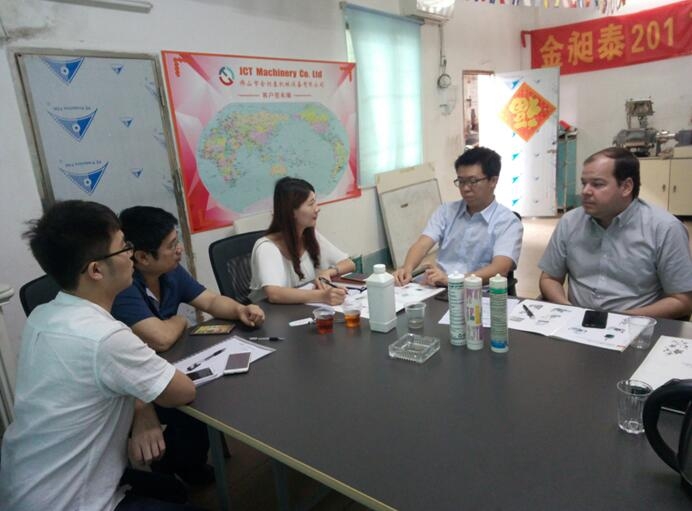 Liquid silicone has excellent resistance to tear strength, resilience, resistance to yellowing, thermal stability, heat aging resistance. It is mainly used for baby supplies, medical supplies and electronic products (keys). In the morning, our colleague set out for clients\' hotel to pick them up.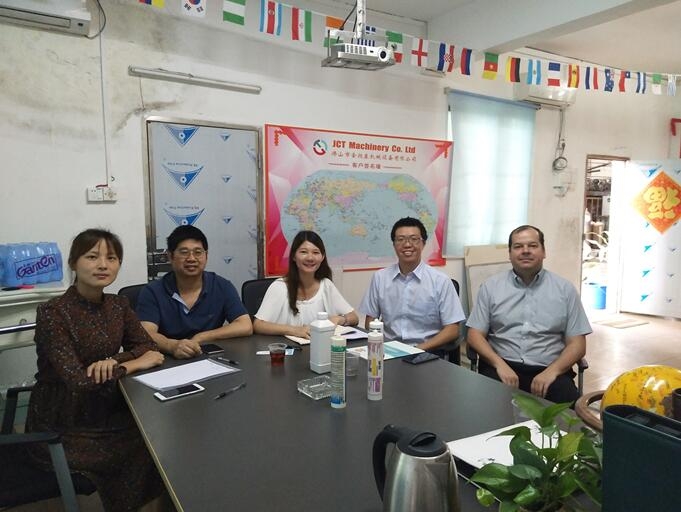 The kneader is a highly efficient mixing device for high and ultra high viscosity materials. The powerful dispersion machine is a highly efficient multi-function mixer, it can frequency control to meet a variety of process requirements. In the negotiation, we showed the drawing about the whole production line to our clients and provided them some technical guidance. We hope both sides of us have a good cooperation trip in the future! Any problems welcome you consult to us!