News
Hot Products
Contact us
Email: [email protected]
Phone:0086-13929992673
Address: Wufuwei Industrial Zone,Pingzhou,Nanhai,Foshan,Guangdong,China
What is the powder blenders?
Author: JCT source: Datetime: 2016-06-06 10:55:46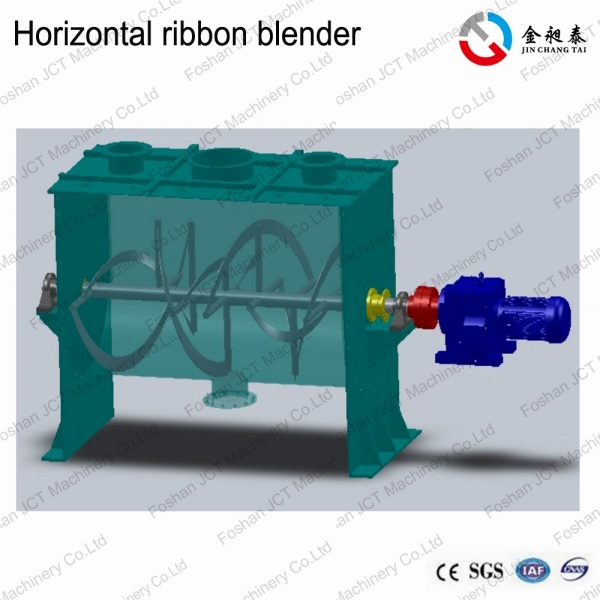 The powder blenders is generally used for sticky or cohesive particulates,and the liquid & pasty materials mixed. meanwhile, it\'s suitable for features of difficult cleaning and large output as well as the condition with materials with unfrequent changed.

1.The powder blenders consists of a U-shape,a ribbon agitator blazes and transmission components.

2.Long U-shaped tubular structures in the body,which can ensure the mixed materials( powder, semi-fluid) with small resistance movement in the cylinder body.

3.With new rotor structure, the minimum gap between rotor and light body can be adjusted to be close to zero.it can reduce the amount of residual materials effectively, and crush the larger materials,the overall structure is more reasonable,nice appearance, convenient operation and maintenance.

4.The powder blenders is also call horizontal ribbon mixer, which is a high efficiency, high uniformity, high load factor, low energy consumption, low pollution, low broken new mixing equipment.

5.The powder blenders have a wide range, the mixing machine can mix powder and powder, powder with a liquid, in paticular, can be stirred paste, viscous or a large proportion of the materials, such as putty, lacquer, metal powders and other products. in addition, powder blenders can be widely used in pharmaceutical, food, pesticides, dyes, chemicals, plastics, ceramics, paint, putty, mortar, and other fields.