News
Hot Products
Contact us
Email: [email protected]
Phone:0086-13929992673
Address: Wufuwei Industrial Zone, Pingzhou Nanhai,Foshan City, Guangdong Province,China
What is horizontal paddle mixer in JCT?
Author: JCT source: Datetime: 2016-08-25 14:50:28
JCT horizontal paddle mixer is a high efficient and new type powder mixer in chemicals powder production process, it has a wide range,it\'s used in dry mortar, putty powder, chemicals, putty paste, lacquer, ceramics

JCT horizontal paddle mixer includes of U-shape containers, ribbon mixing blaze and transmission components,ribbon points continuous and other parts.Discharge way can be divided into manual, electric, pneumatic.Spindle sealing method: packing seal mechanical seal and airtight packing.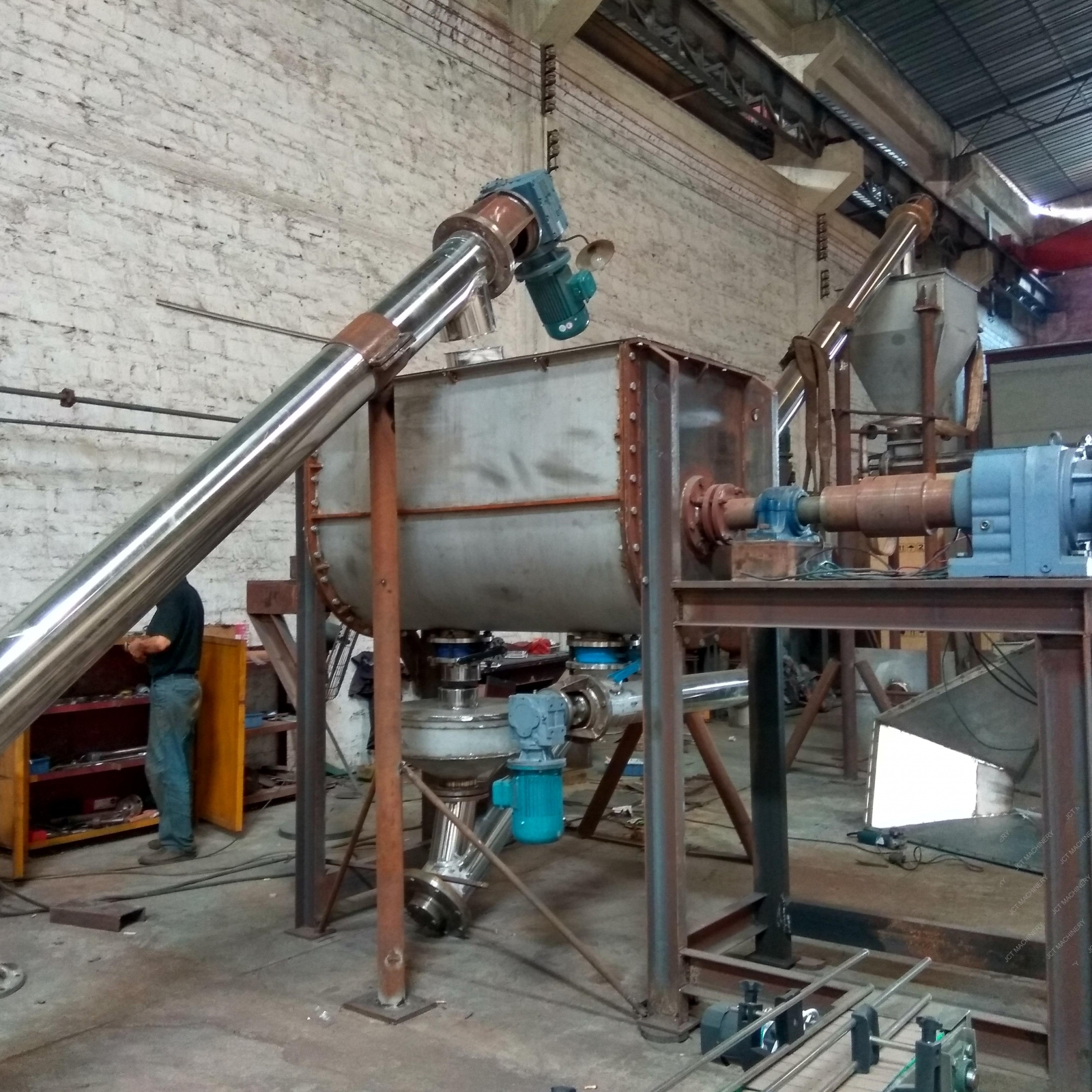 JCT horizontal paddle mixer has several blender form, such as bidirectional continuous ribbon,Drive has direct-coupled and split (belt / chain) type.as for horizontal paddle mixer,JCT Machinery provide stainless steel, carbon steel and other material, which can be designed according to client\'s need.

If you wonder more details, please contact Sara Su 008618028192312.