News
Hot Products
Contact us
Email: [email protected]
Phone:0086-13929992673
Address: Wufuwei Industrial Zone, Pingzhou Nanhai,Foshan City, Guangdong Province,China
Do you know well about the conical screw mixer?
Author: JCT source: Datetime: 2016-12-15 20:38:12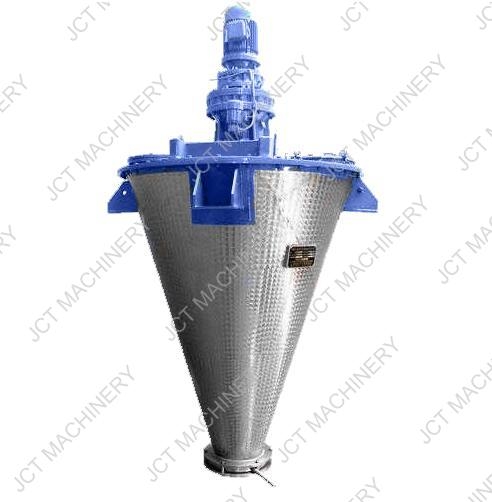 The conical screw mixer is one of main chemical mixing equipment used in powder production, it\'s a new type and high efficient mixing equipment, which can be designed into your ideal type on your requirement.in addition, as a conical screw mixer manufacturer in China, we provide a complete conical screw mixer design service and three years warranty! we manage to ensure the quality of conical screw mixer for our clients.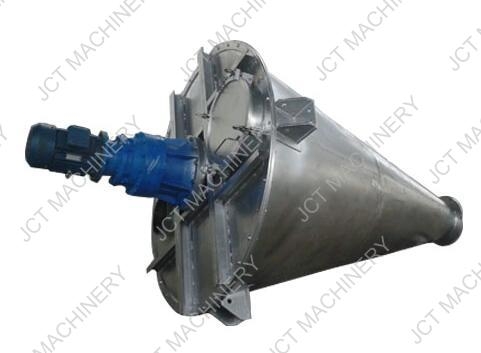 The JCT conical screw mixer is a famous brand mixer,it adopts the advanced multi-angle,various-pitch motion mixing principle, which can make the mixed material in the cylinder to be round,all up and down quickly updated, dislocation, the proliferation of mixing, mixing high precision and speed.Compared to the double horizontal mixer,conical screw mixer has more advanced performance and design,which can reduce the mixing time!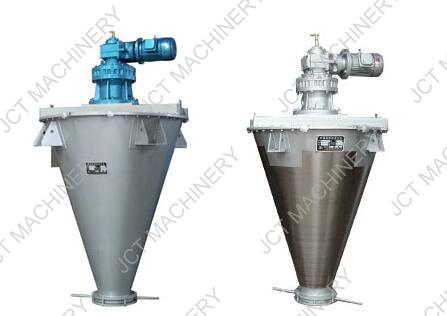 JCT conical screw mixer improve the uniformity of the object mixing to remove dead spot,maintenance is also more convenient and simple,we can design into jacket for conical screw mixer kettle,it\'s generally water cooling, water heating and other heating methods. there\'re many parameter over the conical screw mixer, if you\'re interested in it, welcome to contact us in your free time!