News
Hot Products
Contact us
Email: [email protected]
Phone:0086-13929992673
Address: Wufuwei Industrial Zone, Pingzhou Nanhai,Foshan City, Guangdong Province,China
What is auto shampoo extractor machine?
Author: JCT source: Datetime: 2016-07-29 12:01:42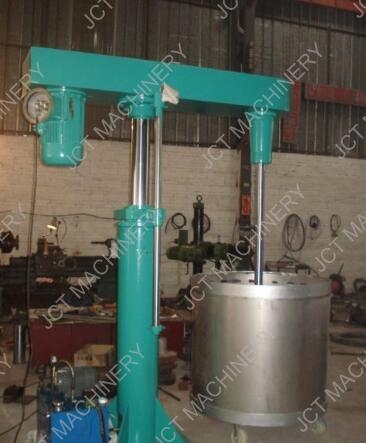 What is auto shampoo extractor machine? it\'s a kind of chemical mixing and dispersion machine in JCT.in addition, it can adopts high speed dispersion machine,thus auto shampoo extractor machine is also suitable for paint production.

The auto shampoo extractor machine in JCT adopts 22KW-4P anti-explosion motor,hydraulically lift up and down structure, the diameter of the dispersing disk is Φ350mm, speed is 0-1450 rpm.The parts that contact with material are made of SS304, others are made of Q235-B.Control cabinet is floor-stand type,what\'s more, it equipped with motor control, hydraulic system control, inverter control and other instrument and displays.
As for the mixing tank of auto shampoo extractor machine, it has four universal wheels with 2 inch discharge port.Auto shampoo extractor machine is equipped with electromagnetic speed control,hydraulic and pneumatic lifting form,with good batch production advantage, good dispersion, high efficiency, smooth operation, easy to install.