News
Hot Products
Contact us
Email: [email protected]
Phone:0086-13929992673
Address: Wufuwei Industrial Zone, Pingzhou Nanhai,Foshan City, Guangdong Province,China
How about jacketed mixing vessel price?
Author: JCT source: Datetime: 2016-09-10 11:00:39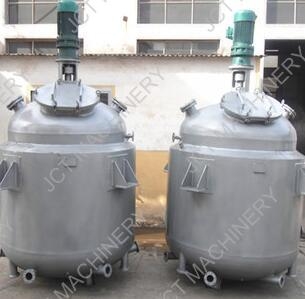 The jacketed mixing vessel is main chemical mixing and reaction equipment for resins, paint, ink, silicone sealant and other chemicals products.ow and how about jacketed mixing vessel price?as a jacketed mixing vessel manufacturer in foshan, China, we are responsible to tell you,actually, it depends on capacity,daily output, material of jacketed mixing vessel, so that the price of jacketed mixing vessel is decided by your specific requirement.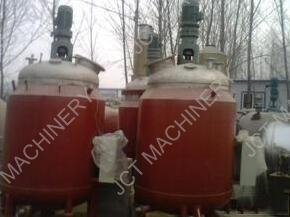 Jacketed mixing vessel is often made from stainless steel, carbon steel and glass material.Due to different production process,, operating conditions is different.Stirring form has many general types, such as anchor,paddle,turbine,propelled or block type,Support base has hanging type or supporting type.


Jacketed mixing vessel can be designed into jacketed, outer half-tube, inner coil type, and heat transfer medium can choose oil, steam, hot water, electricity and heating.what\'s more, jacketed mixing vessel is made with mechanical seal,JCT Machinery Co.Ltd can design from 50L to 15000L or more. Welcome to contact us at 008618028192312 in your free time!