News
Hot Products
Contact us
Email: [email protected]
Phone:0086-13929992673
Address: Wufuwei Industrial Zone, Pingzhou Nanhai,Foshan City, Guangdong Province,China
[News] half pipe jacket design of reactor
Author: JCT source: Datetime: 2016-06-13 11:19:47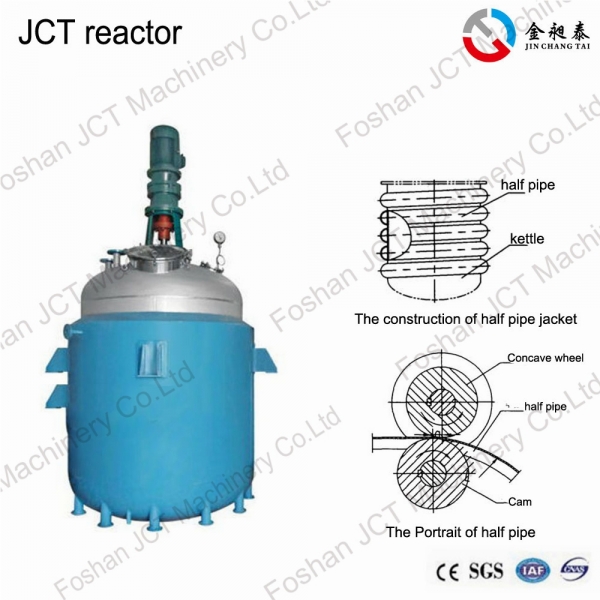 As for a reactor manufacturer, the quality of reactor is vital to our clients. and the quality includes struction, heating way, technical parameters and so on, in addition,I would like to talk about the half pipe jacket design of reactor belows.

The inner part with half pipe jacket design of reactor is kettle, outer kettle is surrounded longitudinal the half pipe, in addition, there will store circular cooling water,it\'s connected kettle and half pipe.

How about the half pipe jacket design of reactor? the circulation area in circular materials,thermal, and insulation or performance should be taken into consideration,in general, the diameter of half pipe jacket keeps a relation with inner reactor, we can design to follow this relation,when the diameter if inner reactor is small than 60mm, diameter in inner half pipe is +1(1,less than or equal to 100mm), on the other hand, between 600mm and 1800mm,diameter of half pipe is 100mm than kettle, and the +200mm will take place in the ocassion when the diameter in inner kettle is more than 2000mm.

What\'s more, the vent should be consider when you design,in order to fullfill the into jacket available room,it\'s necessary to relese the gas from jacket.

Finally, setting a anti-red plate and do a good job of flaw detection as well as heat treatment are very significant for half pipe jacket design of reactor.