News
Hot Products
Contact us
Email: [email protected]
Phone:0086-13929992673
Address: Wufuwei Industrial Zone, Pingzhou Nanhai,Foshan City, Guangdong Province,China
What is a dispersion ink machine in JCT?
Author: JCT source: Datetime: 2016-07-09 12:02:59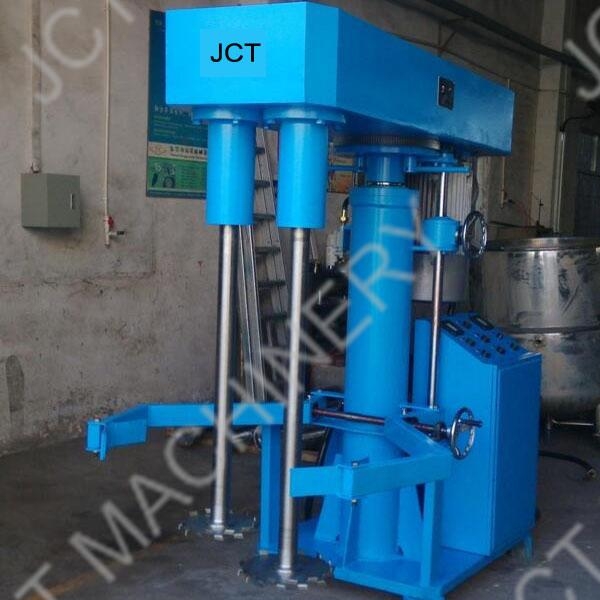 As a ink dispersion machine manufacturer, we have been specilising in manufacturering chemical mixing machine with good quality and considerated services.then , let me talk about one of dispersion machine--ink dispersion machine in JCT.

The ink dispersion machine also be called high speed dispersion machine, what is a ink dispersion machine? it belongs to stirrer with hydraulic lifting and lifting disperser kinds.the speed of them can be adjusted(0-2880 rev / min).Ink dispersion machine is widely used in coatings, inks, paints, adhesives and other chemical products.
Ink dispersion machine consisits of hydraulic system, driving system, mixing system, guiding mechanism, electronic control system, each part of the structure is compact and reasonable.in addition,the dispersion plate in ink dispersion machine can be divided into flat plate rolled-up, Sanyi propeller, disc type and other forms.