News
Hot Products
Contact us
Email: [email protected]
Phone:0086-13929992673
Address: Wufuwei Industrial Zone,Pingzhou,Nanhai,Foshan,Guangdong,China
How about JCT lab reactors?
Author: JCT source: Datetime: 2016-08-24 11:30:03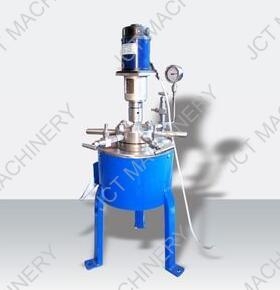 JCT lab reactors is a kind of chemical reaction mixing equipment for lab use.How about JCT lab reactors? it requires simple operation and convenient use,lightweight structure,and easy to installment.Lab reactors is the mini reactors type in JCT,we can design the lab reactor with 50L.

In industrial production,lab reactors is used for chemical reactions! lab reactors belong to chemical reactor, which can be divided into many types, and it can adapt different reaction condition,As for material, the temperature, reaction pressure can be adjusted by client;s requirement.

In general, lab reactors is relatively short and thick,it also includes the synthesis column,the role of it is the same as lab reactor, lab reactors can be used for synthetic resin,paint,ink, adhesives and so on.

From Sara Su
Welcome to contact me 008618028192312.